Quality Soundproof Office Phone Booths
Step Into a Pillar Booth
and Pause
Distractions.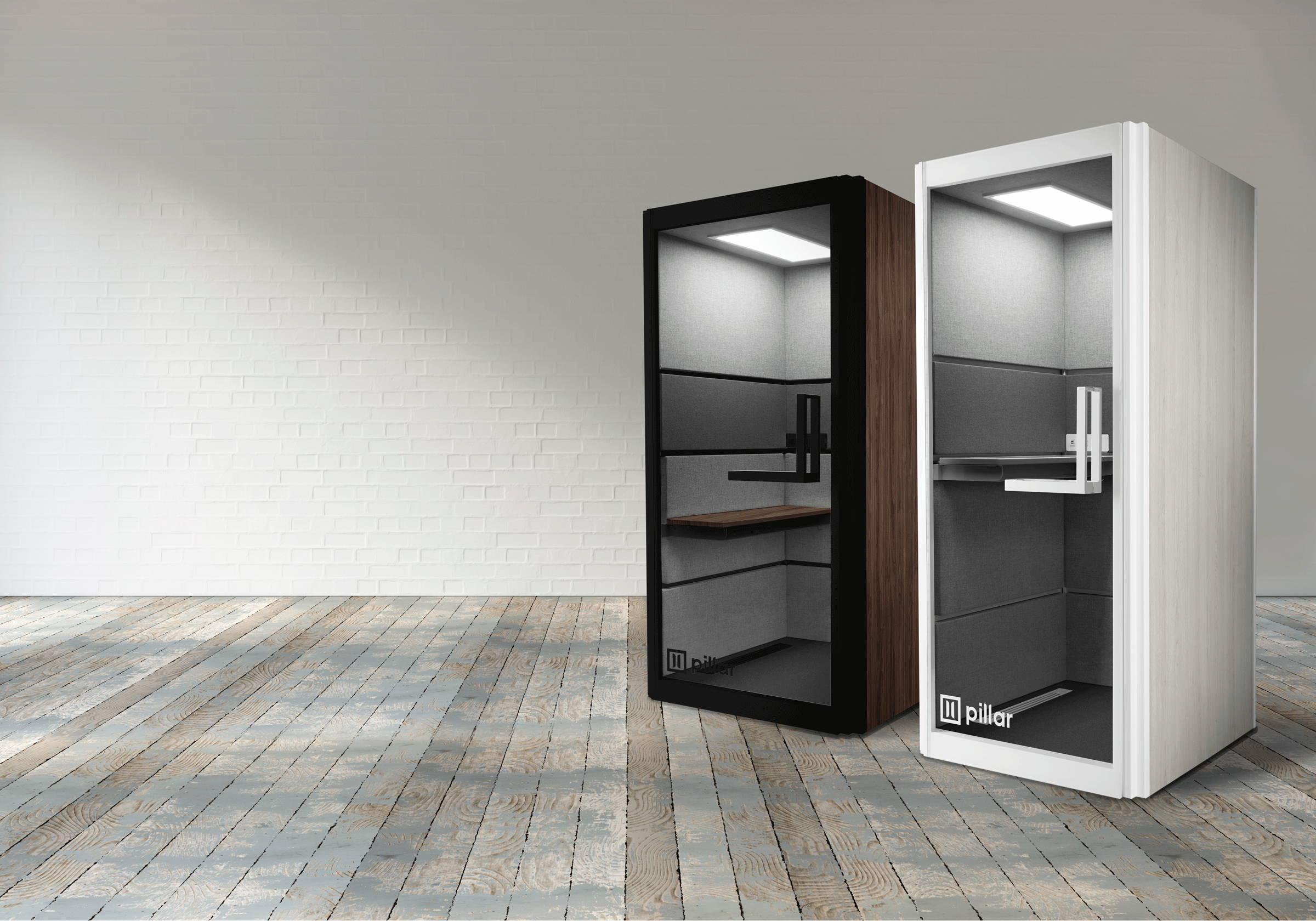 Quality Soundproof Office Phone Booths
Step Into a Pillar Booth
and Pause Distractions.
Pillar Booth improves employee happiness and productivity by creating a private, comfortable workspace.
These office pods allow employees to speak with clients or vendors without the distractions of an open-office plan. Our soundproof office booths provide areas of refuge that are always available. Team members won't need to go running to find a quiet spot for an important call or ask coworkers to keep it down while they're on the phone. Our office privacy booths can create an environment for success and productivity in your workplace.
Pillar Booth's active ventilation system replaces all of the air inside the freestanding phone booth every minute. Two fans bring ambient air into the Pillar Booth and two fans pull stale air out.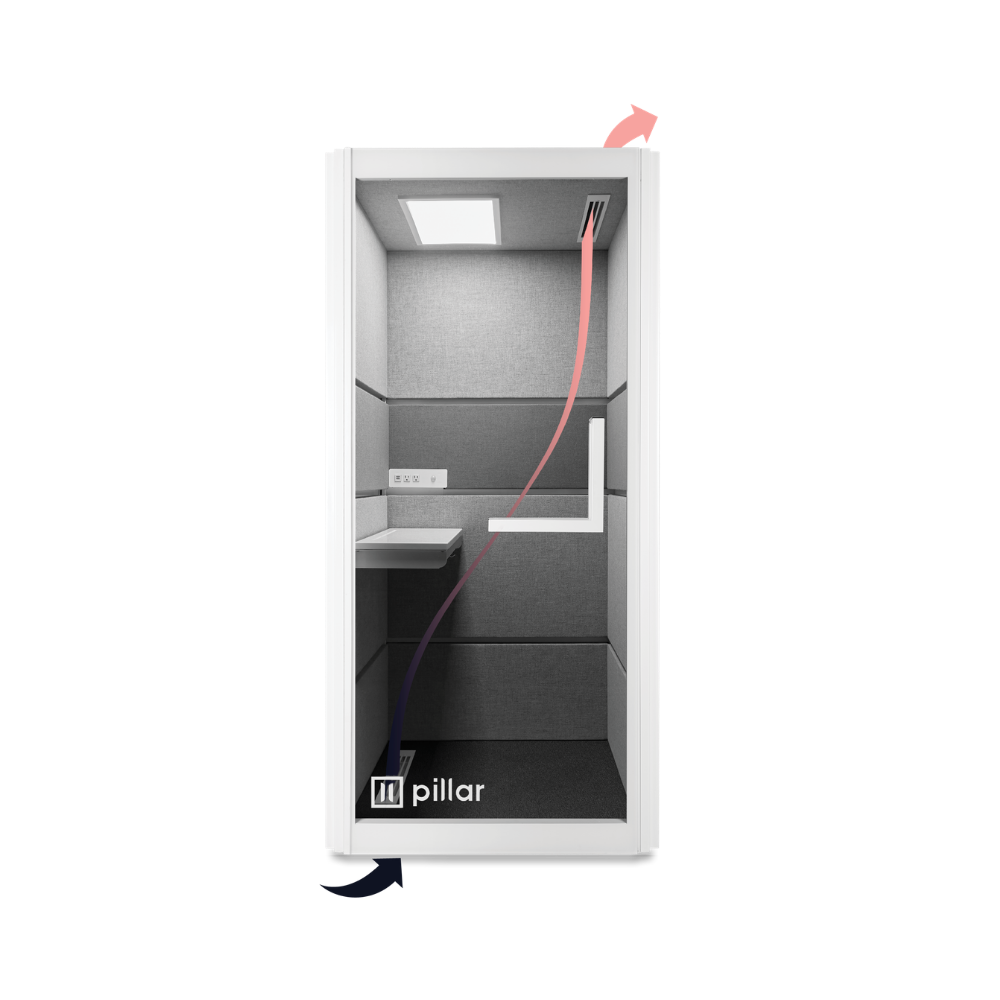 "Environments that are mostly open environments but provide ample on-demand private space have both the highest effectiveness and the highest experience scores."
Gensler 2019 Workplace Survey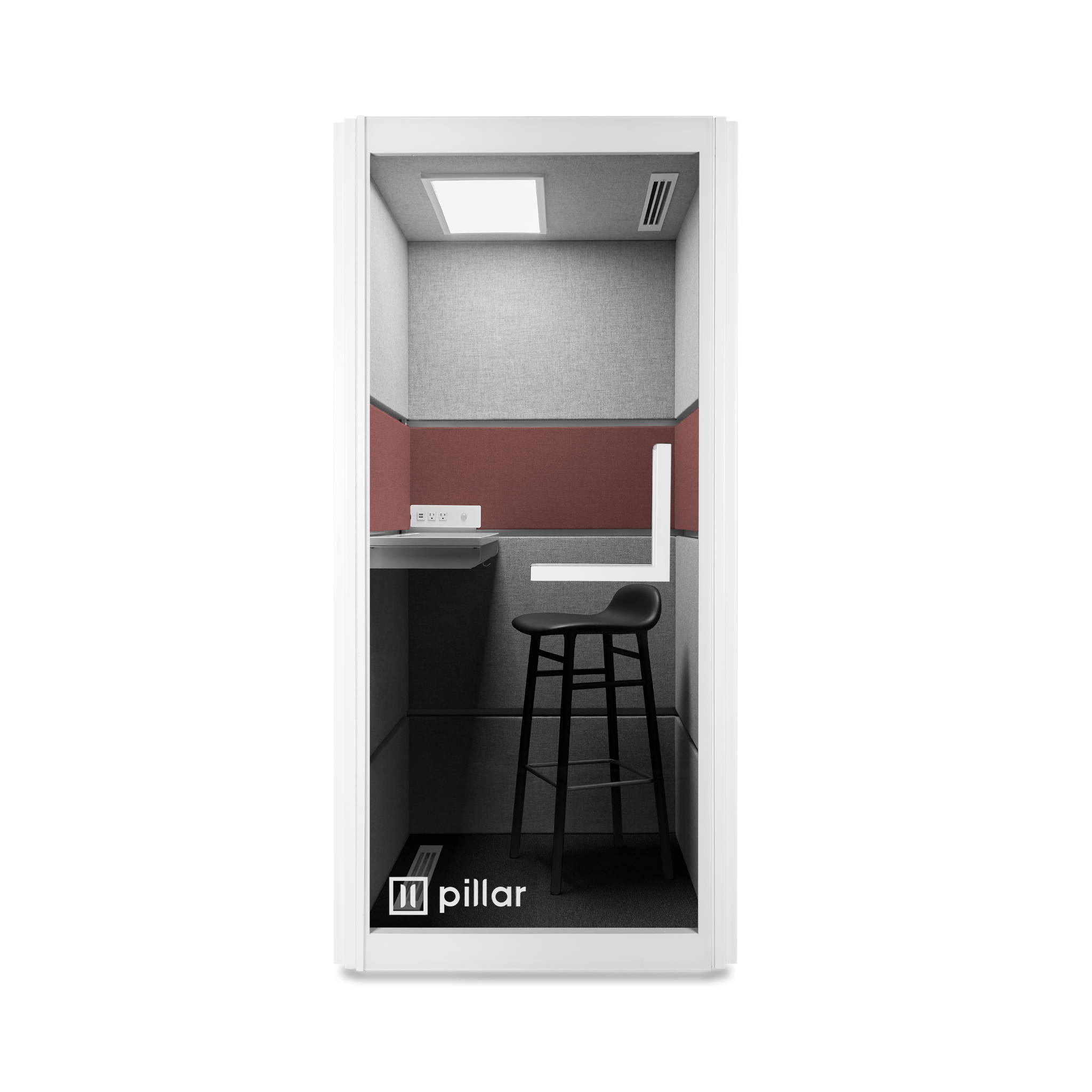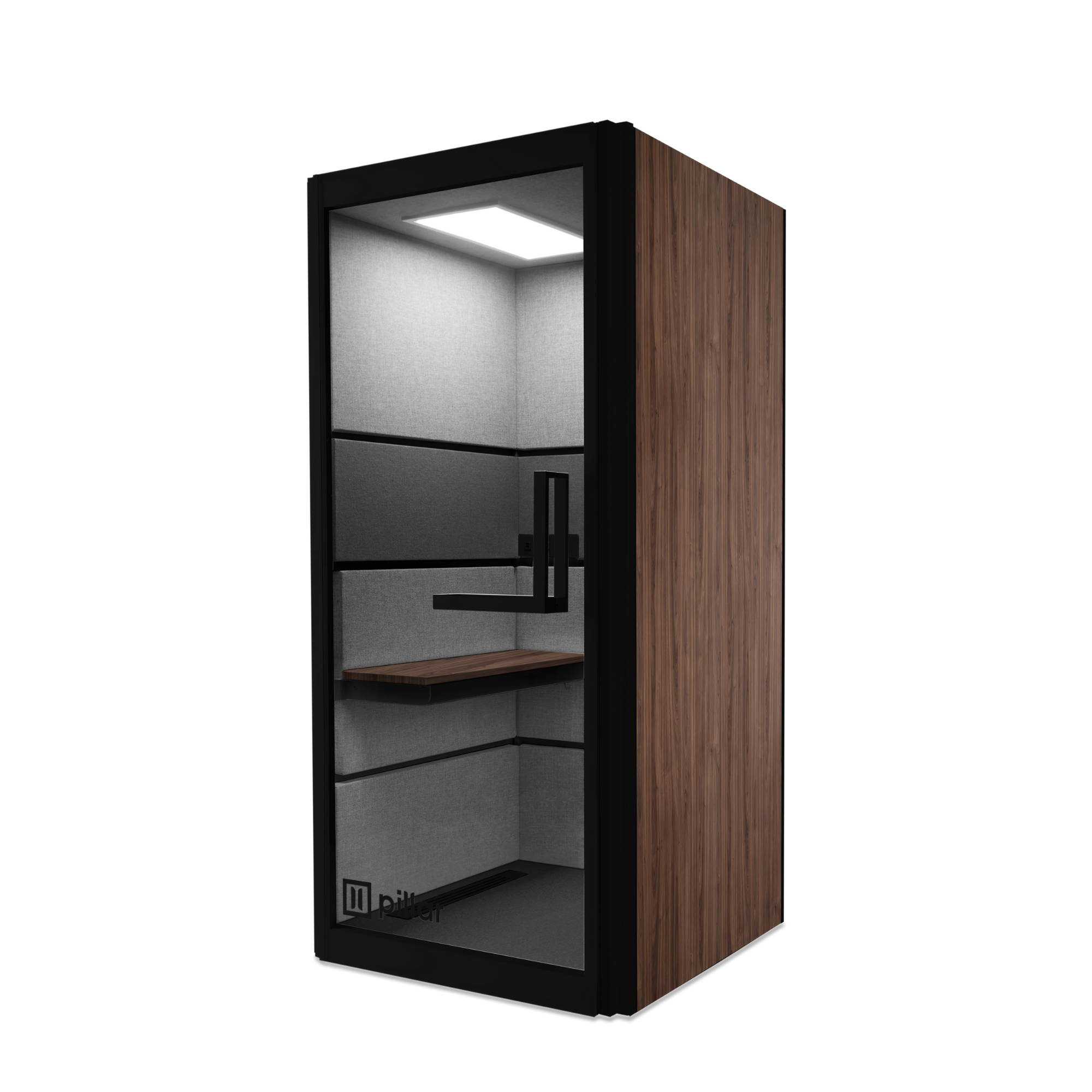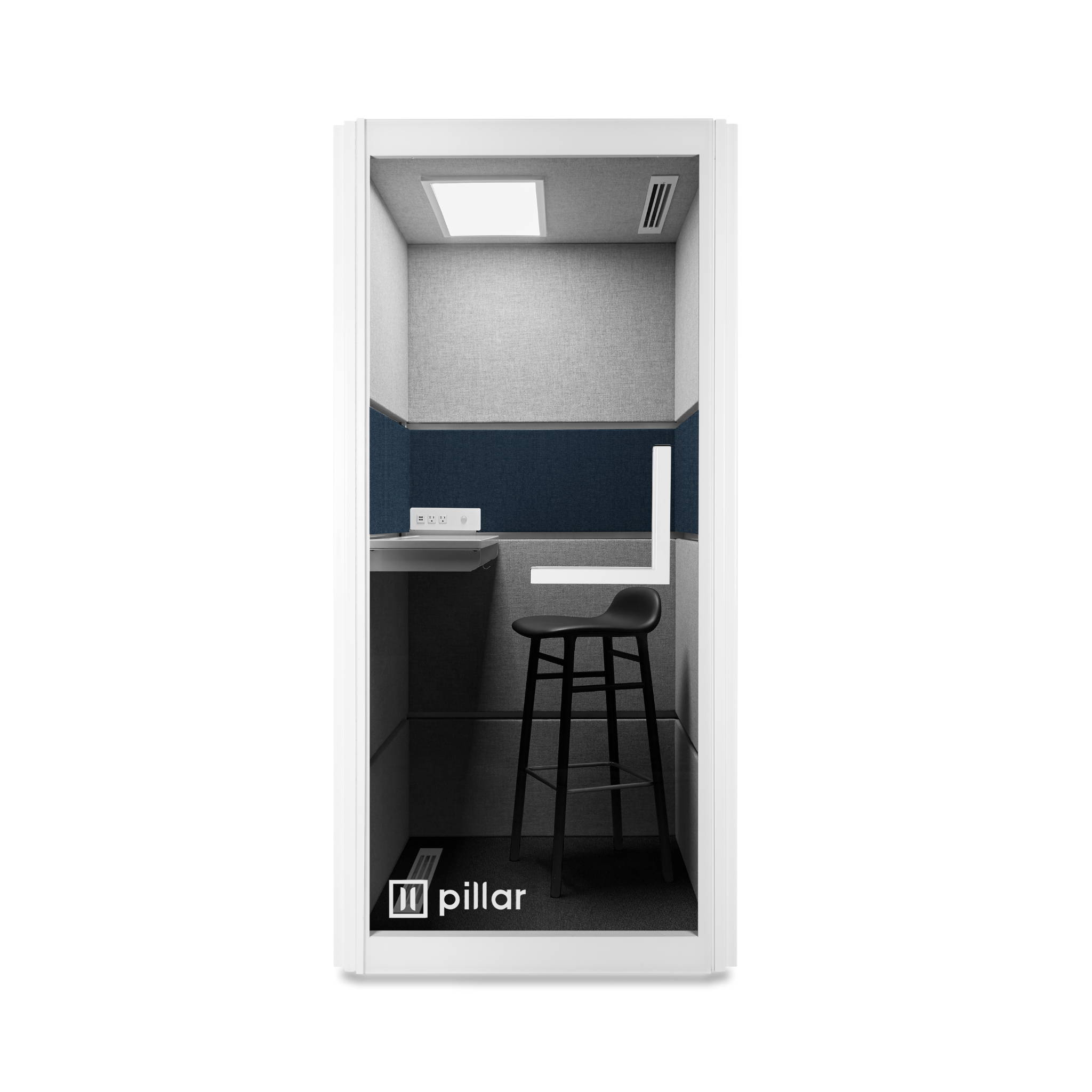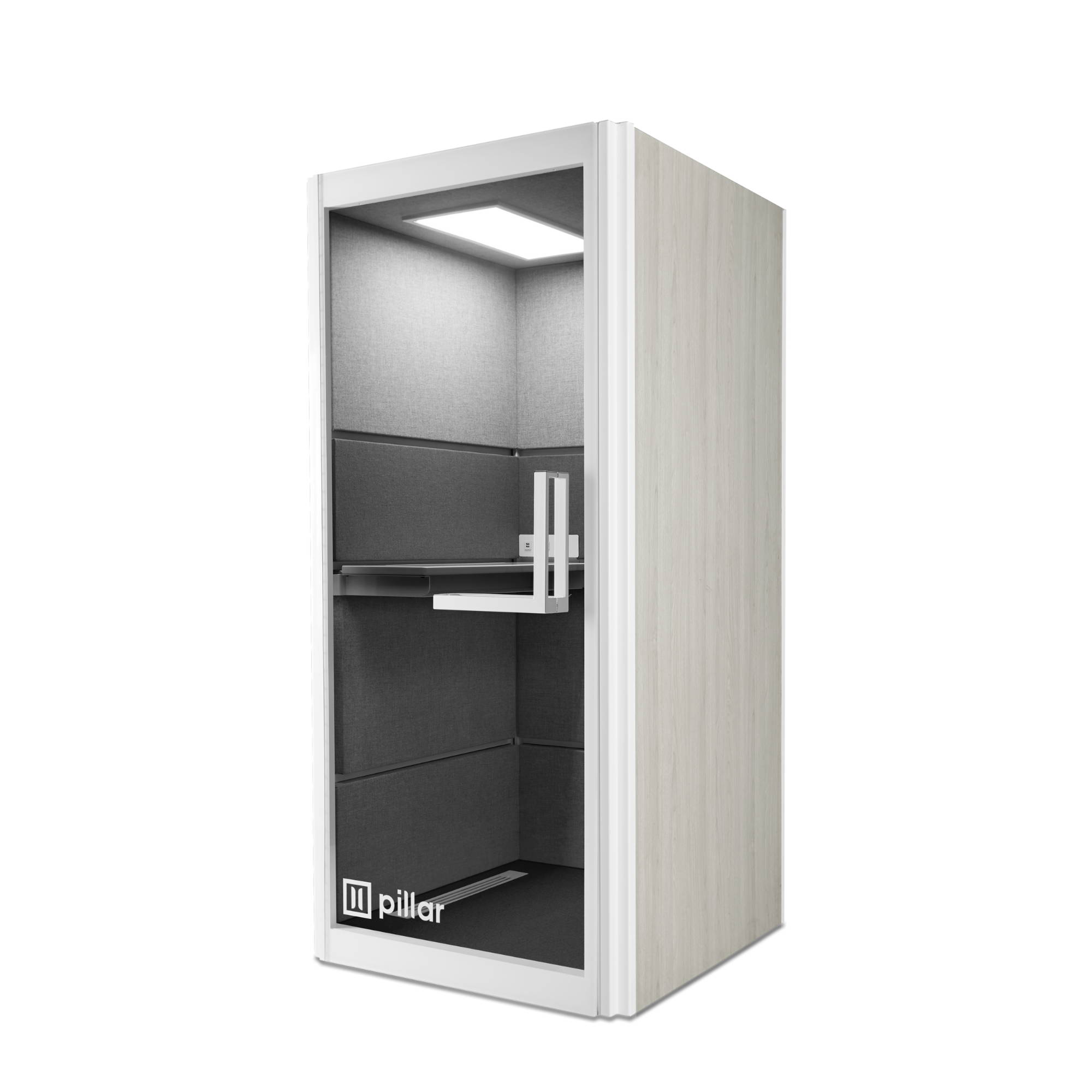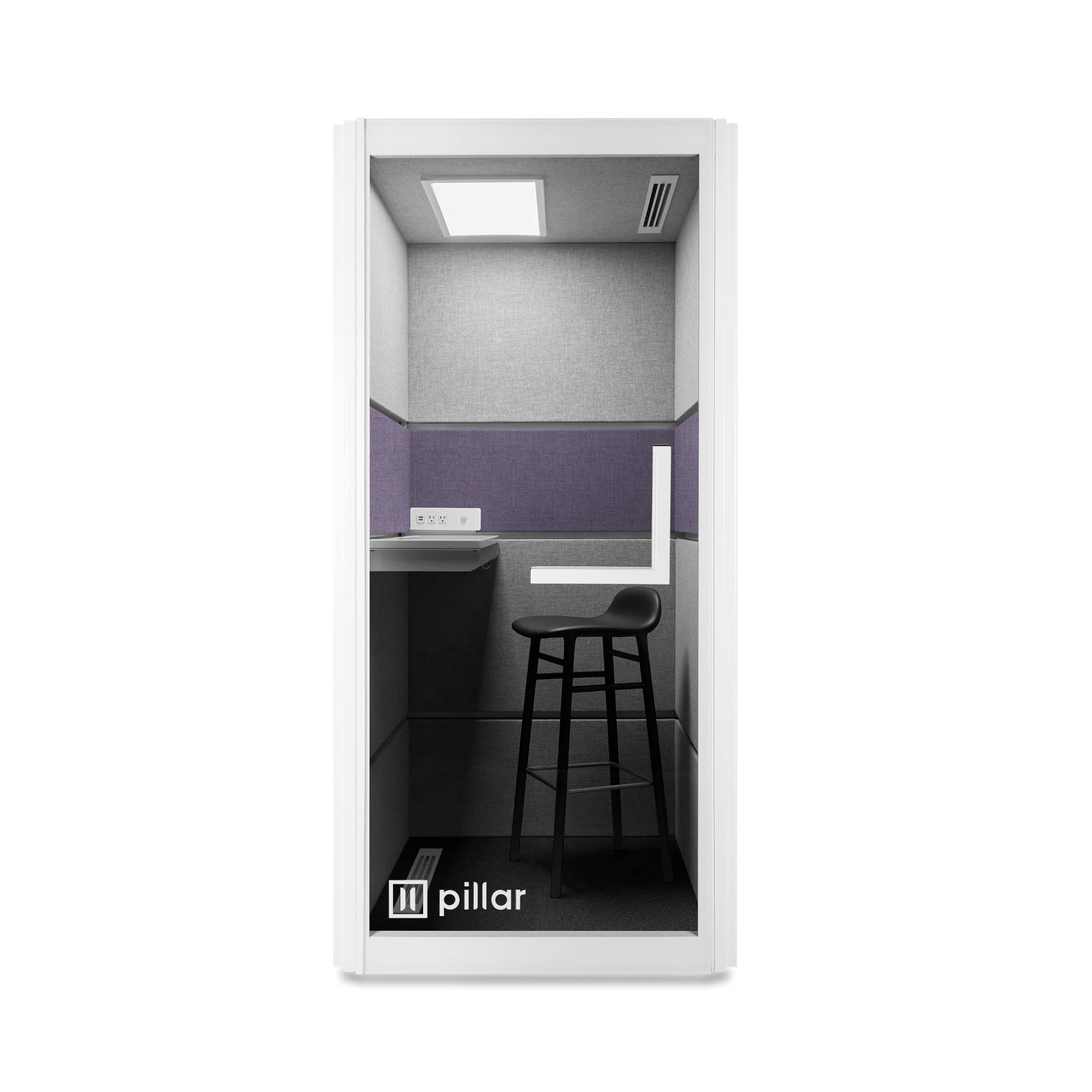 Customize the colors of your Pillar Booth
to match your brand or office.

Made from recycled materials.
Acoustic panels made from 100% recycled materials including denim and newspaper.

Our office booths are designed so everyone is comfortable and, in turn, highly productive. The height adjustable desk can easily be set for chairs, stools, or standing.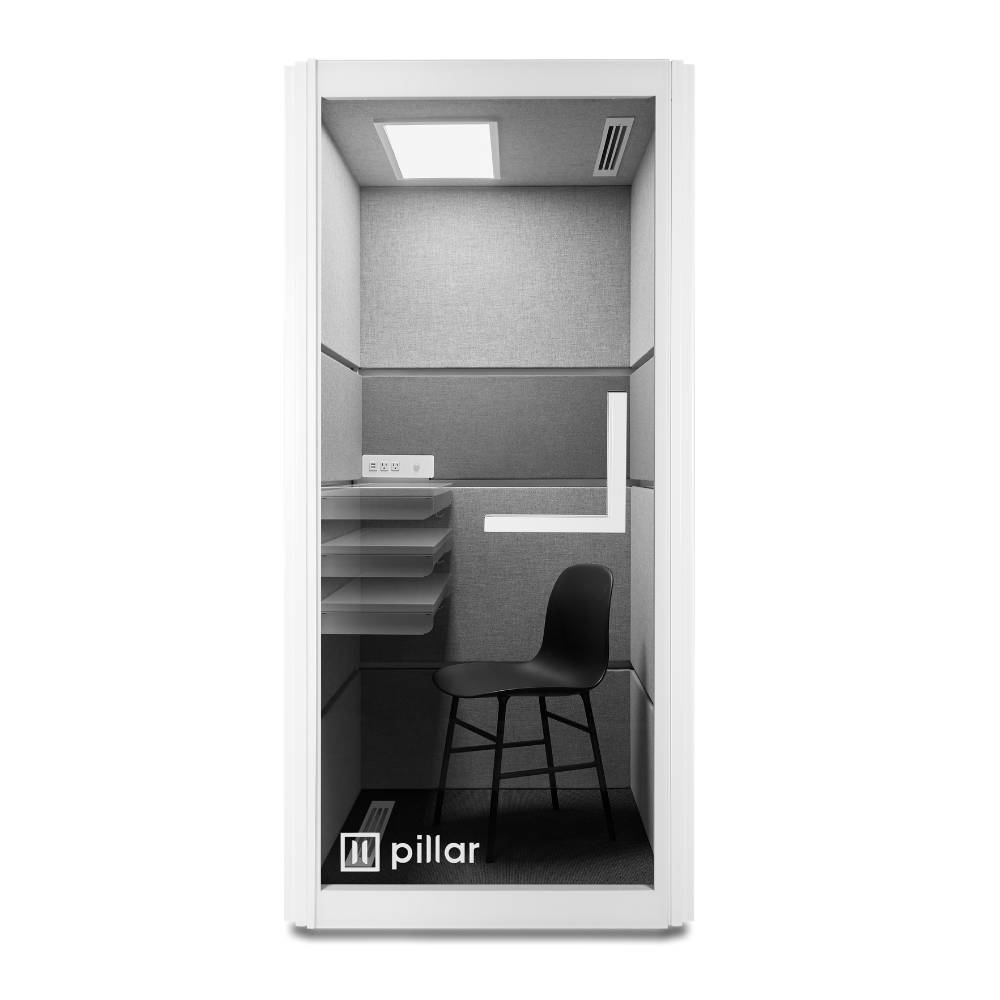 Experience the Pillar Booth risk-free for 30 days.
If you aren't completely satisfied, return for a full refund.